DAS START-UP OFFICE
For founders
Basic research and entrepreneurship work well together
Business ideas and good business models: DESY researchers and engineers have a lot to offer in these areas. The DESY Start-up Office provides individual advice to founders and start-ups that offer high-tech products or services. You can rely on our strong network in Hamburg, Brandenburg, and beyond.
High-tech start-ups are demanding and products such as laser systems or detectors are highly complex, so it often takes a longer amount of time before business flourishes. This is why DESY's infrastructure and consulting services aim to transform this relatively long incubation period into healthy corporate growth.

Nicht löschen! Script entfernt mailto aus href
Intersted in founding a company? Just give us a call!
Kontakt aufnehmen
Newsletter & consultation appointment
The monthly newsletter - not only for (future) founders - contains all the latest news from the DESY start-up world, including event information and other useful tips on the subject of founding. And if you already have a business idea, the start-up advisors in the Start-up Office will answer any questions you might have about starting your own business
Newsletter register
Facilities
1/4
—
Ecosystem for Start-ups
DESY as a start-up hub? Absolutely! In the planned Science City Bahrenfeld many things are coming together to make this new district attractive to young companies in the complex high-tech environment, including:
Science and research at the highest level
Access to the entire DESY research infrastructure and workshops
Attractive facilities and incubators with excellent work equipment
A vibrant network of like-minded people, including the University of Hamburg, clustered in an important center for research and teaching
The DESY Innovation Village was opened in mid-February 2019. It offers DESY start-ups office space, workshops, and laboratory space over approximately 1,000 square meters, embedded within the Bahrenfeld research campus. Until construction on the DESY Innovation Factory is completed, the DESY Innovation Village will be used primarily by start-ups. In the long term, other players in the field of innovation at DESY will also be located there, including project groups for the validation of new products and services or groups of employees in the start-up phase of their companies.
The Innovation Centre "Start-up Labs Bahrenfeld" on the research campus is a joint project of DESY, the University of Hamburg and the City of Hamburg. From the end of 2020, the center will offer around 2,600 square meters of offices and laboratory space for founders and start-ups. It will be financed by the city of Hamburg. The center is being built next to the Centre for Free-Electron Laser Science (CFEL). Young companies that arise from within research departments on the campus are embedded here in the attractive high-tech environment of DESY alongside several institutes of the university.
A centre for start-ups in the emerging fields of life sciences, biotechnology, nanotechnology, and new materials is being created. The "DESY Innovation Factory", a technology and start-up centre, is intended to identify innovations and business opportunities and make them available to society. The start-ups profit from the outstanding infrastructure of the Bahrenfeld research campus, from top-equipped laboratories and offices to tailor-made concepts for development. The costs for construction, installation, and the first years of operation are estimated to be 105.5 million euros, 90% of which will be financed by the German federal government. DESY is responsible for planning and implementation of the project. In order to be able to start operations as soon as possible, the plan is that different facilities will be opened in phases beginning in 2025. More information.
"beyourpilot - Startup Port Hamburg" is an interactive digital communications platform for knowledge-based high-tech spin-offs of research institutes in the Hamburg metropolitan region. It connects online with offline, conventional knowledge resources with personal consultation, and everything to the expertise provided by the participating institutions. beyourpilot is a joint project of DESY, HAW Hamburg, TU Hamburg and the University of Hamburg. Founders who participate in the beyourpilot project are individually advised by an expert in their field and can gain access to a wide range of resources through the program's network.
More about beyourpilot can be found at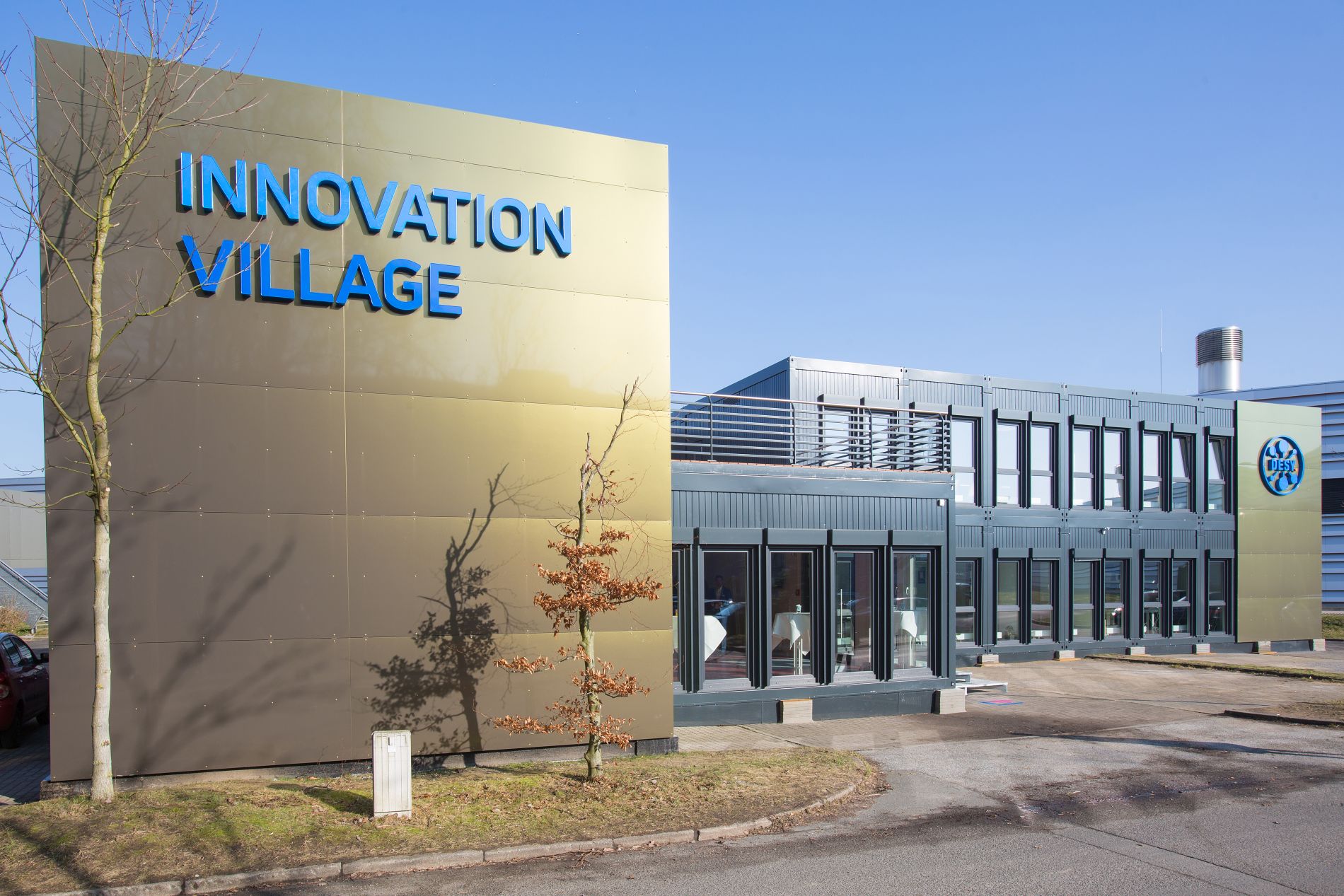 Focus on Start-ups
At DESY, new technologies are constantly being developed and existing technologies are constantly enhanced. If one of these technologies has the potential for commercial use, DESY researchers are free to set up their own companies and then acquire the license from DESY to use the technology. Some inventions are also developed by DESY employees in collaboration with companies, which then become licensees. Additionally, a company could acquire the license for a DESY innovation that it was not part of developing. In any case, companies can various ways to benefit from the technologies at DESY. Many have already done so and have built up successful businesses based on these technologies.
Successful licensees and spin-offs from the research center include: